The first book in the new Madeleine Brooks Mystery series!
The cops are satisfied they have their man. Only Maddie believes otherwise…
Probation Officer Madeleine Brooks is helping her client Henry Macgregor reintegrate into society after a long prison sentence. Henry is amiable, open about his anxieties and willing to take advice; so it comes as a shock when the police throw him back in prison, charged with a new murder.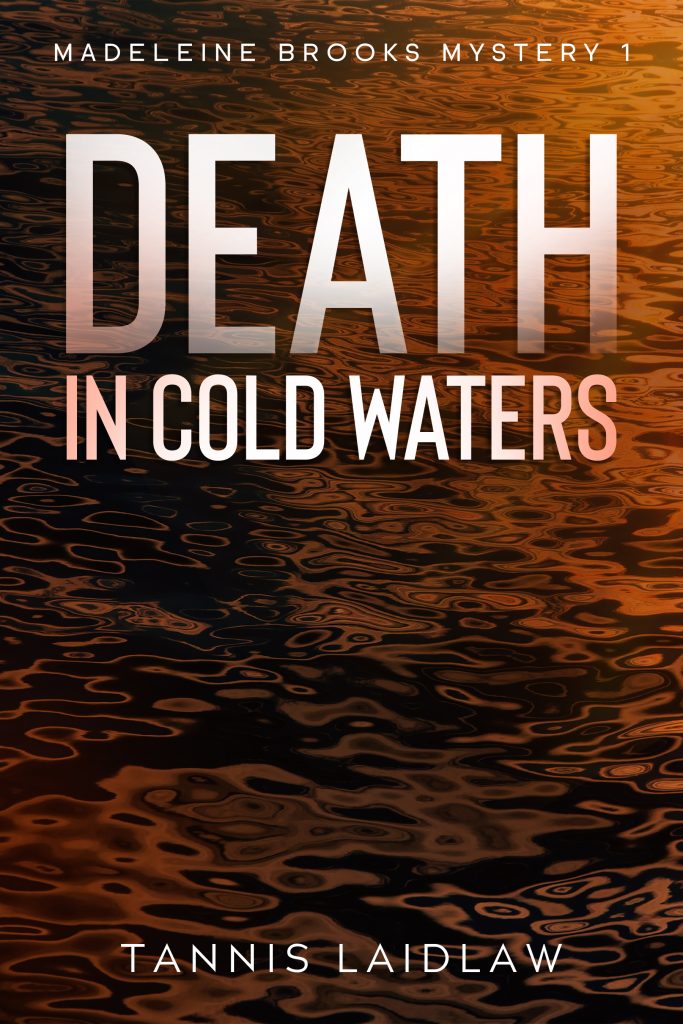 To them, it's logical: Henry's original crime has too many similarities to the recent molestation and murder of a 12-year-old girl…and he has no alibi.
But Maddie is experienced at reading people and she'd stake her reputation on Henry's being a reformed man.
Moreover, someone has to prove Henry's innocence, because otherwise a girl is dead, a good man is facing life imprisonment and a murderer remains at large.
But the more Maddie discovers about Henry's criminal past, the more she starts to be bothered by several disquieting questions.
Was Henry really guilty of the original crime?
Or was another perpetrator roaming free while Henry sat behind bars?
And if so…where are they now?
Death in Cold Waters is the immediately gripping first book in this brilliant new mystery series by Tannis Laidlaw. Written in the grand old tradition of the amateur female detective who dives deeply into the emotional life of everyone involved, if you love English settings, a strong female lead, and a curly murder mystery, you'll love this book … and this series!
.
Available at Amazon Kindle Bookstores in USA, Canada, Australia, United Kingdom and other places around the world as well.