Book 4 in the Madeleine Brooks Mystery Series
Three deaths.
A grieving family.
Sinister secrets that threaten to unravel it all…
Peggy Fox, childhood friend of Madeleine Brooks, is in shock. She has just lost her daughter and son-in-law in a horrific car accident and – days later – her ex-husband to a drug overdose. Despite her trauma, Peggy must maintain control; she has custody of four-year-old Leo Worthington, her grandson and the sole survivor of the crash.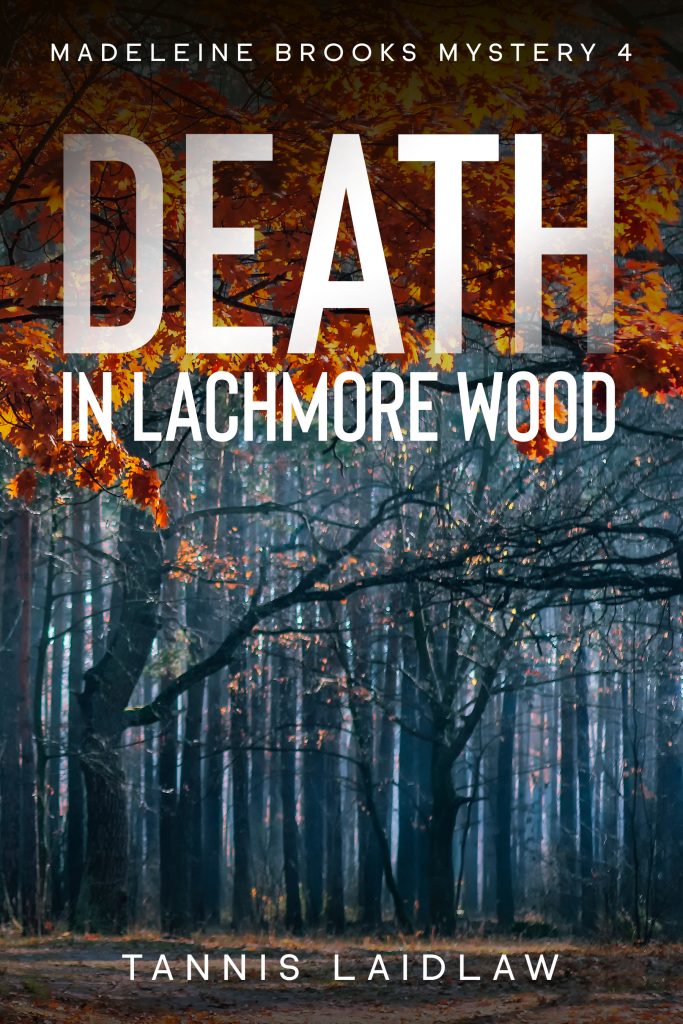 Then the wealthy James Worthington, Leo's paternal grandfather, offers to buy them a house with a garden and Peggy dares to believe that things are taking a turn for the better.
But when the police decide that Peggy's ex-husband was murdered, her world turns upside down once more.
Meanwhile, Madeleine finds herself entangled in every aspect of Peggy's tragedy as she comforts her friend and endeavours to support her. But everything smells too strongly of coincidence for Maddie's liking. Compelled to investigate, she discovers an array of confusing hints and old secrets that start to form a dangerous picture.
Is a sinister game being played out?
And is somebody treating Maddie as a pawn?
If so, they don't know Madeleine Brooks.
If you love a traditional British mystery with a strong female lead, and a murder mystery full of twists and turns, you'll love Death in Lachmore Wood… and the whole Madeleine Brooks mystery series!
Available at Amazon Kindle Bookstores in USA, Canada, Australia, the United Kingdom and other places around the world as well.