Book 3 in the Madeleine Brooks Mystery Series
Meet Madeleine Brooks. Ex-probation officer. Ex-wife.
Finally free of her failed marriage, Maddie has transformed herself into a successful estate agent in her delightful but not-so-sleepy English village in Oxfordshire.
Maddie's most recent listing is a renovated cottage at the edge of the Chiltern Hills, recommended by her ex-husband, Wayne. Valley View Cottage promises to be an easy sale, but Maddie is completely unaware of its recent and sinister past. Unaware of being manipulated.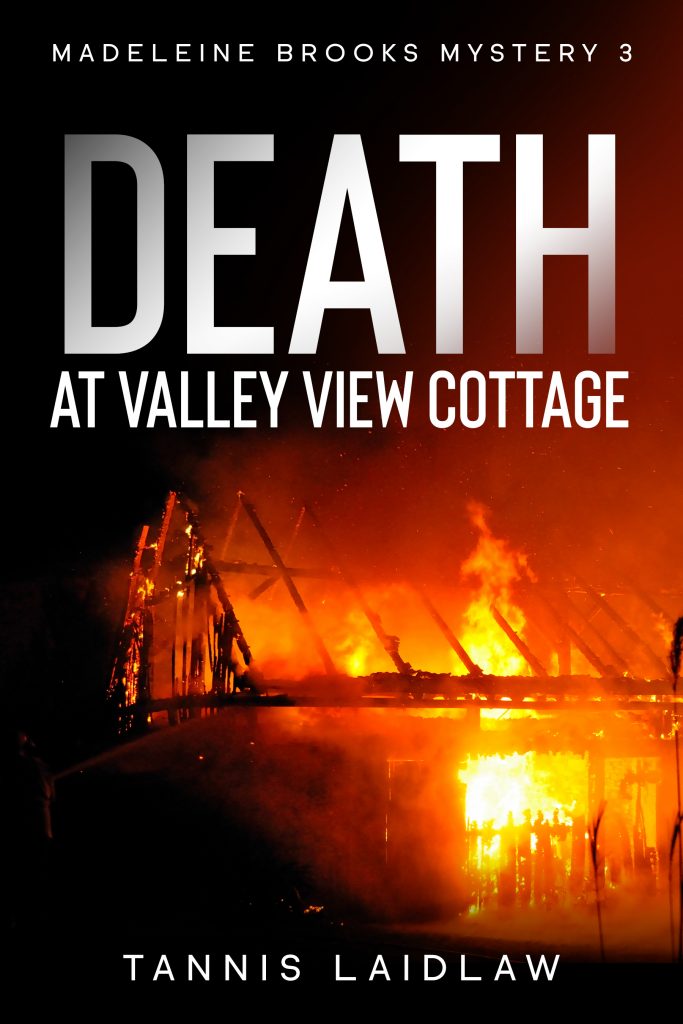 After a dramatic first encounter with David Sparling, the owner of Valley View Cottage, Maddie starts to feel uneasy about her latest client. Something about him doesn't quite add up and David's eagerness to sell the cottage starts to feel suspicious.
Why did Wayne recommend David to Maddie's agency? Does he know something Maddie doesn't?
When a body is discovered in a shallow grave at Valley View, Maddie finds herself catapulted into a web of lies.
Worse still, she quickly discovers this murder has tentacles that reach deep into her own family…
Filled with endearing characters and just the right amount of tension, Death at Valley View Cottage takes its readers into the heart of traditional British murder mystery territory. This is the third book in the popular Madeleine Brooks mystery series, although each can be read as a stand-alone story.
Available at Amazon Kindle Bookstores in USA, Canada, Australia, the United Kingdom and other places around the world as well.