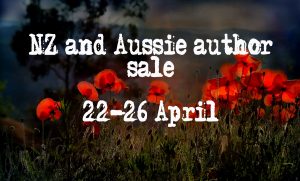 Have you read an author from Down Under lately? Here's your chance!
Mark April 22 – 26th on your calendar! All authors are from New Zealand or Australia.
Even better, all books are on special (or free!) for these five days (including my suspense mystery Thursday's Child and my book of short short stories, Warring Warren and other short short stories – both are free!).
Enjoy!
Check them out for yourself here!