I have exciting news! In fact, I have two bits of exciting news.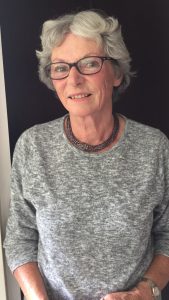 The first is that I am now represented by a wonderful agent, Vicki Marsdon, who has joined together with Nadine Rubin Nathan to form a new literary agency based primarily in Auckland, New Zealand, called High Spot Literary. I was a client of Vicki's for several years when she was with Word|Link, an American literary agency and at that time she became not only agent but friend. I couldn't be more pleased.
Hard on the heels of signing with High Spot Literary, my award winning suspense novel Bye Baby Bunting (see the previous post) was put under contract. It is to be published by Junction Publishing, a boutique publishing house based in both the UK and NZ, with an amazing group of authors in their 'stable'. The two principles are not only both successful authors themselves but are personable and knowledgeable. Again, I couldn't be more pleased!
So there you have it – an agent and a publishing contract both within the last month! It feels wonderful to have these two organisations with such competent people as Vicki, Netta and Marcus on my side and fighting my battles. I'm no longer sailing on my own.
That's why I'm looking so pleased!